Debt farmer dies by suicide in Azamgarh, family accuses bank of harassment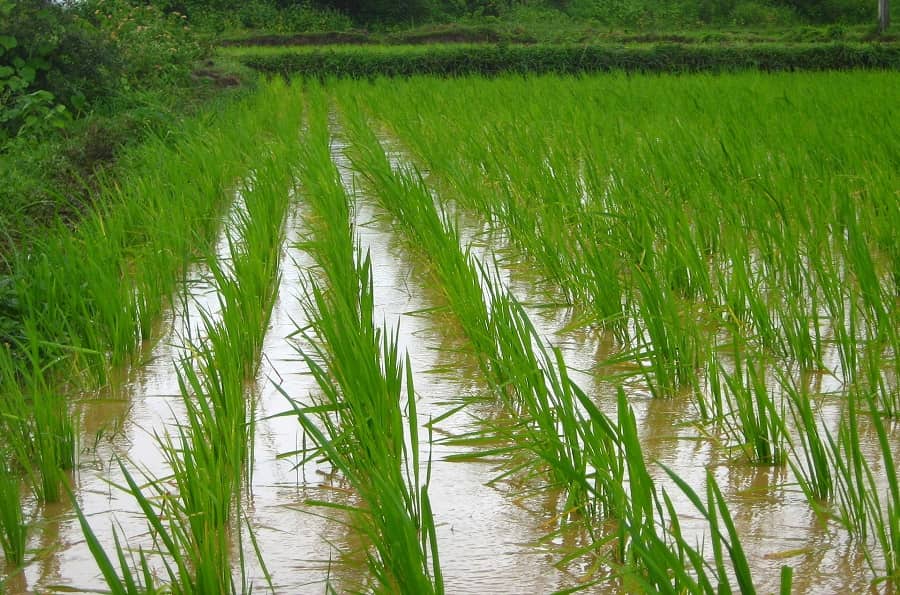 Lucknow: A 55-year-old farmer, whose crops were damaged, reportedly committed suicide on Friday by hanging himself from a tree in Azamgarh district, Uttar Pradesh. His death came days after receiving a notice from a bank warning him to take action against him if he did not pay off the loan – despite the COVID-19 pandemic – his family said.
The now deceased Bechan Yadav, a marginal farmer from Karui village in the area of ​​Didarganj police station in Azamgarh district, had left his home on Monday morning. He had told his family that he was going to Delhi in search of a job as he was under enormous pressure as he was unable to repay the loan. However, his body was found hanging from a mango tree a few days later.
The farmer's nephew said his uncle was stressed after receiving a notice from the bank in March. He had taken out a small loan from the bank and had returned a small part. However, due to the growing interest, he still had to repay 2,50,000 rupees. "Some bank employees had come to his house about a month ago and he was worried about the notice. He was wondering how he would return the rest of the money," the farmer's nephew said.
"He grew vegetables on their farm for a living and his sons worked as laborers in Delhi. However, they had returned home after being unable to find work due to the pandemic. sleepless nights and he took the extreme step, "he added.
Calling the government's claim to double farmers' incomes from a, "jumla(rhetorically), Yadav's wife Susheela said, "The government claims it will double farmers' incomes. The reality is that debt-ridden farmers are being forced to commit suicide, "she said. Newsclick, adding that her husband took the drastic step as he was unable to cope with the financial crisis on his doorstep.
"My husband was financially weak after his crop suffered damage. He had taken out a small loan in my name and his. He had sold much of his farmland to repay the loan, but the interest kept rising rapidly. He was stressed and looking for a job but due to the pandemic he could not find one, "she added.
Officer Sanjay Kumar Singh from Didarganj Police Station denied that the debt was the reason for Yadav's extreme measure. He claimed that a family dispute resulted in suicide.
According to the latest National Crime Records Bureau (NCRB) The data of accidental deaths and suicides, a total of 10,281 people involved in agriculture (5,957 farmers / cultivators and 4,324 farm workers) died by suicide in 2019. This number represents 7.4% of the total victims of suicide (1,39,123) in the country. . Of 5,957 farmer / cultivator suicides, 5,563 were men and 394 were women.
According to NCRB data, 261 people involved in the agricultural sector died by suicide in Uttar Pradesh in 2019. A year earlier, that number was 254.
BECHAN YADAV NOT THE ONLY
In September last year, a 46-year-old farmer in debt hanged himself in the village of Amireta Dera in Hamirpur district, Uttar Pradesh.
Farmer Mahendra Verma is said to have taken an extreme step after being stressed over the loans he had taken out, which may have prompted him to take the plunge.
The farmer's brother had told police that Verma took out a loan of Rs 42,000 on his Kisan credit card from Aryavart Bank and Rs 80,000 from Union Bank of India, but was not able to repay the amount.
In a similar case, a debt-ridden farmer hanged himself outside a bank in Chhutmalpur in Saharanpur in March 2019. The marginal farmer was identified as Vedpal, 50. He left a suicide note in which he blamed bank officials and an intermediary for the extreme step.
Prem Singh, an agricultural expert from Banda in the UP, said factors such as poor harvests and inability to repay loans are causing extreme stress among farmers, pushing them to take the plunge. "Farmers in Uttar Pradesh, especially in the Bundelkhand region, kill themselves every day, but it goes unreported. Even if the police take notice, they mention the cause of death as a clash between family members or an argument, but they never mention the debt as the reason unless the farmers leave behind a suicide note. " he declared. Newsclick.